Is IQ Option a Good Platform for Your Investments?

IQ Option
Upskillwise.com is fully supported by its readers. If you register or buy a course using our links, we may receive a commission. This does not affect our ratings, methodology or partners. Please, be aware that when investing your capital is at risk, make sure to understand this before you start.
IQ Option is a
highly popular trading platform
with presence in thirty countries. It has seven million registered users; I suppose not all these users are active traders, but have registered to check out their demo account.
It's regulated by CySEC in Cyprus and registered with other governmental organisations such as British FCA, CNMV in Spain, the Italian Consob or Regafi in France.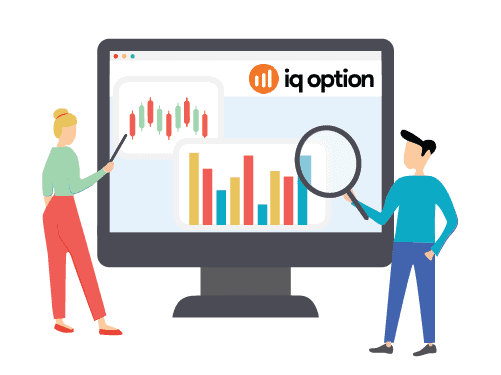 Of course, before deciding whether you want to start trading with IQ Option you'll have lots of questions on their commissions, functionality and the assets you can trade with them.
To answer all these questions and any doubts, I'm sharing this detailed IQ Option review and sharing my insights on this trading platform.
Opinions about IQ Option: Summary
IQ Option allows you to trade with derivative products (CFDs), a bit over 250 different assets are available (e.g. stocks, ETFs, commodities, crypto and Forex) – that doesn't seem like an awful lot. If you're a finance professional, you'll also be able to trade with options. Their platform is well-designed and looks modern, and the spreads are reasonable.
If you're not an experienced trader, IQ Option is not the best option because you won't be able to operate without leverage. It's also not possible to buy the real asset (e.g. stocks or ETFs), you can only invest in derivative products. In this case, you might be interested in taking a look at alternatives such as DEGIRO, XTB o eToro.
Pros and Cons of IQ Option
I'm going to go through the main advantages and disadvantages of IQ Option, so you have an overview of what to expect from this trading platform.
The pros to consider:
Modern application: The IQ Option platform is modern and easy to use, and the graph analysis is highly practical albeit somewhat limited (I'll tell you more about this below).
Spreads: Generally speaking, I find the spreads IQ Option charges reasonable compared to those from its competitors, although this is a bit difficult to judge.
Fast support: Whenever I had to contact IQ Option support they were always fast. I believe support in other languages than English is a bit slower.
European regulation: IQ Option is based in Cyprus, and thus is subject to European financial regulation. As well as this, IQ Option is duly registered with European organisations such as Spain's CNMV, Regafi in France or Consob in Italy. It's also registered with the British FCA. For the time being it's not regulated with organisations from the United States, Japan or Australia, among others. This means you will not be able to operate from these countries.
Options: If you have a professional account you'll be able to operate with options; not many other brokers allow this.
And the cons to consider:
Somewhat slow web app: In my experience, their web app, although well-designed, is a bit slow. If you install the app in your computer it should be faster.
Few assets: Unfortunately, IQ Option does not offer the widest variety of assets for you to trade with. At the moment this review was written, it only has a total of 260 in stock, ETFs, Forex, commodities and cryptocurrency CFDs. There are other brokers that offer more variety.
Inactivity fee: If you don't use IQ Option for three months you will be charged a monthly inactivity fee of $/£/€10.