Fiverr Review: How Does it Work?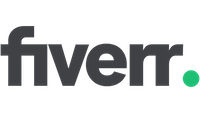 Fiverr
If you're looking for a top freelancing platform, then Fiverr might be your answer?
Whether you're a client looking for a skilled freelancer or a freelancer looking to work on a one-off or a long-term project, Fiverr might be a platform worth considering. I have used Fiverr as a client (buyer) myself and will focus this review on my experience, along with other customer reviews, to ensure we get a well-rounded overview of the Fiverr platform.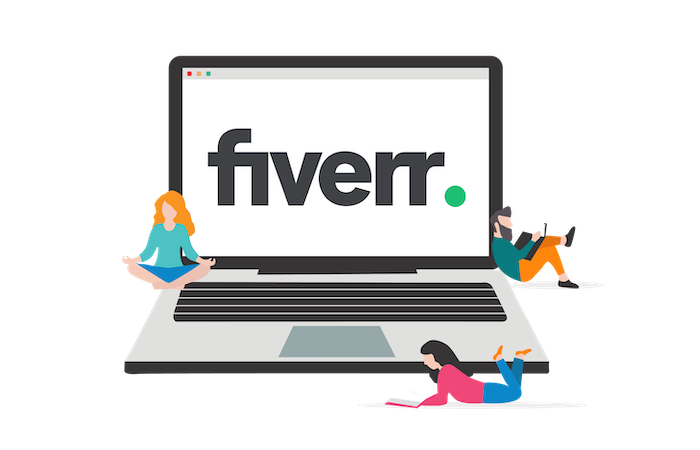 To ensure that this Fiverr review holds value, I've dedicated time to thoroughly research Fiverr's services, pricing structure, fees, refund policies, and have carefully analyzed feedback from other customers. What's more, I've conducted a detailed comparison between Fiverr and its competitors, providing you with a comprehensive perspective.
Without further a do, let's get into this detailed Fiverr Review and hopefully, by the end, you'll have made up your mind if it's for you or not.
Fiverr Pros & Cons
Affordable: Fiverr has a wide range of freelancers, so more expensive talent and others more affordable, depending on your budget, you'll have options.
Variety: Its comprehensive range of categories and subcategories of digital services offered by a global pool of freelancers.
Efficient: Fiverr is known for its quick turnarounds, especially when it comes to one off projects.
Fiverr Pro: If you're looking for a higher caliber of freelancer and work, then upgrading to Fiverr Pro for no extra cost makes sense.
Milestones: Buyers can see the workflow and pricing before they make an order.
Fees: Fiverr will charge a service fee for both buyers and sellers, it will be added to each transaction.
Lack of Quality Control: Fast delivery may sometimes mean the quality of the work is compromised, it's important to make your expectations clear with your freelancer.
Unverified: Fiverr doesn't vet or approve its freelancers before they can work on the platform.
Fake Reviews: It's important to do your due diligence when choosing a freelancer and make sure their Reviews from buyers are legit, if you notice numerous reviews are written by the same person, they may not be authentic.