LinkedIn Learning Review: How Popular Is This Elearning Platform?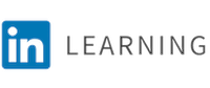 LinkedIn Learning
Upskillwise.com is fully supported by its readers. If you register or buy a course using our links, we may receive a commission. This does not affect our ratings, methodology or partners.
Did you know LinkedIn Learning is one of the leading online learning platforms out there?
I am sure you have heard of Lynda.com as it's one of the oldest elearning platforms, founded 20 years ago. Lynda.com merged with LinkedIn and in 2017 migrated into LinkedIn Learning. It offers 20,000+ courses in Business, Creative and Technology subjects. It has a growing community of 850+ million users in more than 200 countries worldwide.
Sounds pretty impressive right?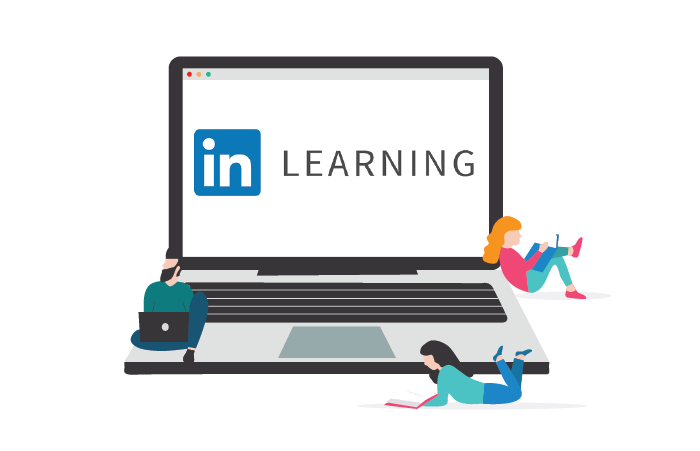 But, that doesn't mean that you will find what you are looking for with LinkedIn Learning. So let's find out more in this in-depth LinkedIn Learning review.
Free Trial
A 1-month free trial giving you access to the 18,000+ courses and other resources available.
Certificate Completion
Earn a certificate when you complete a course and share via your LinkedIn profile.
Offline Viewing
Able to download courses to the mobile app for offline viewing making it super convenient when you are on the go.
Learn At Your Own Pace
All courses are self paced so you are able to learn when it suits you with the option to go back and relearn something if you need a refresher.
Multiple Languages
Courses are offered in multiple languages including the language selector for the entire website.
No Accredited Certificates
You will receive a completion certificate, but keep in mind this isn't an accredited certificate from a University or a Partner. If that is what you are looking for it may be worth checking out Coursera or edX.
Limited Course Topics
LinkedIn Learning focuses on Business, Creative and Technology topics which may mean you can't find the subject you are looking for. If that is the case, then it is worth checking out platforms like Udemy for a wider selection of courses.
LinkedIn Learning Review Verdict
LinkedIn Learning offers online courses in Business, Creative and Technology subjects. All its courses are self-paced which gives you the flexibility to learn anytime, anywhere. LinkedIn Learning allows you to purchase an individual course, or you can subscribe to its monthly or annual plan that includes a 1-month free trial. Its instructors are subject-matter experts who collaborate with LinkedIn Learning to create high-quality content.
Who Is LinkedIn Learning For?
If you are looking to develop your skills in Business, Creative or Technology topics than LinkedIn Learning is an online platform to consider. Its 20,000+ courses are presented through expert-led videos along with practice exercise files and quizzes which you can download anytime on your computer or smartphone.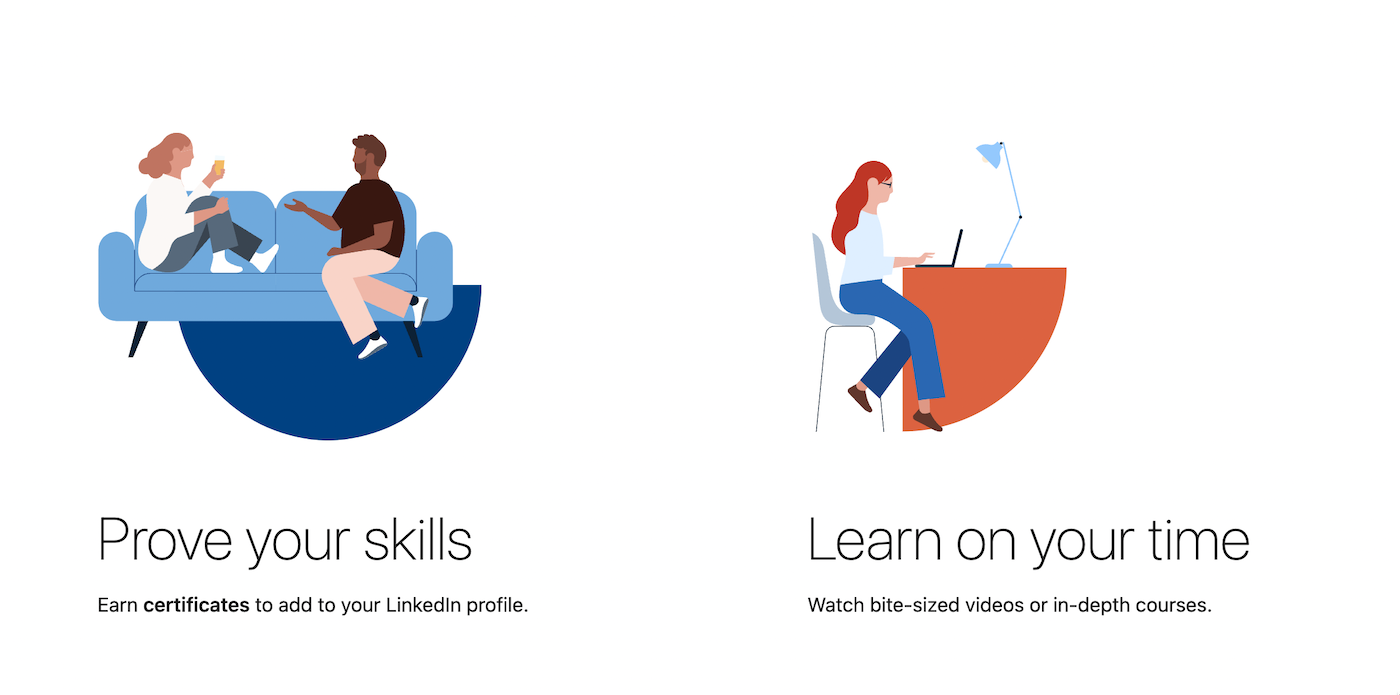 LinkedIn Learning offers personalized course recommendations based on your skills and interests giving you a filtered selection of courses to suit your needs. Once you complete a course you will receive a certificate of completion which you can share via your LinkedIn Profile. If recognition of completing a course is what you are looking for, then you are considering the right platform.
Note: LinkedIn Learning certificates aren't accredited; they are just a recognition of course completion. If an accredited certificate is what you are looking for, then check out either Coursera or edX.
It's video course content is offered in multiple languages including; English, Simplified Chinese, French, German, Japanese, Portuguese and Spanish. It's content appeals to international learners studying in another language. In my experience of reviewing elearning platforms (let me tell you there have been a few) not many offer other languages outside of English. Some of the courses and features are not available in all the languages offered.
LinkedIn Learning for Teams & Organizations
LinkedIn Learning doesn't only offer courses for individual learners, they have personalized online learning for your team or organization. Its team plan is designed for a smaller company of 20 or less and its plans for organizations is for 21 employees or more.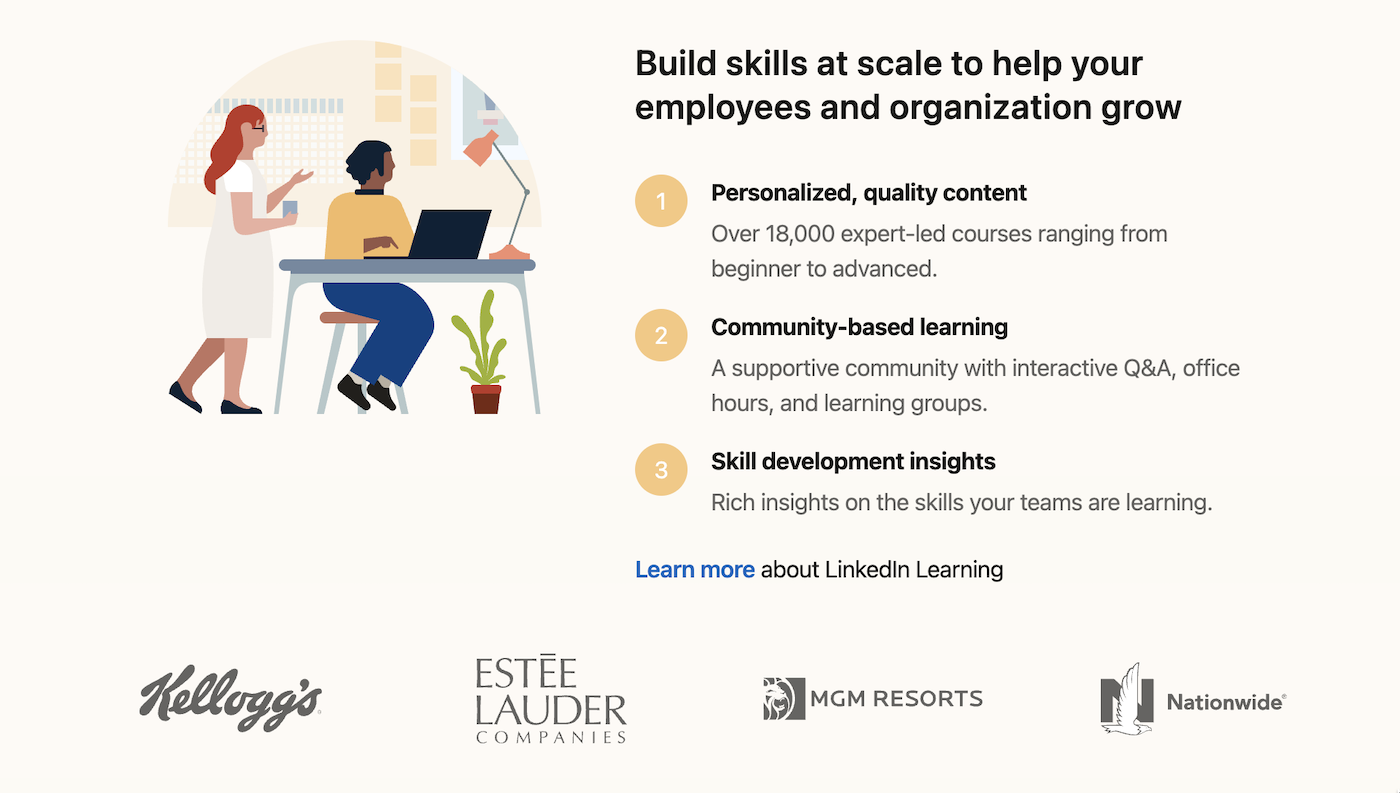 LinkedIn Learning for your team
LinkedIn Learning for your team focuses on how learning online can benefit your organization by maximizing team training and promoting personalized development. If you want to find out more you can check it out here.
How Much Are LinkedIn Learning Courses Really?
LinkedIn Learning courses have a couple of payment options. You can either pay for an individual course or sign up for either a Monthly or Annual subscription. Both of these subscriptions give you access to 20,000+ expert-led courses, personalized course recommendations, practice exercise files and quizzes, download to mobile app for offline viewing and earn a certificate on course completion.
Annually: You will pay an annual fee is ($239.88) working out at $19.99/month

Monthly: You will pay a monthly subscription of $39.99/month*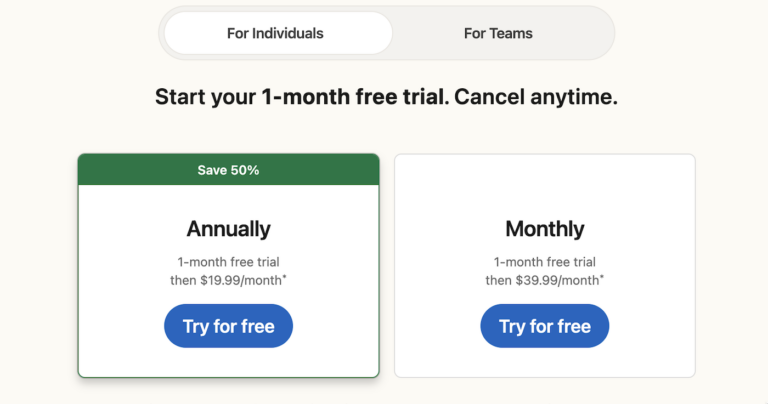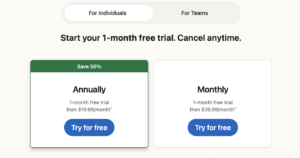 LinkedIn Learning Subscriptions
LinkedIn Learning offers monthly or annual billing system. If you do decide to pay for your subscription annually, you will save 50% of the full year.


LinkedIn Learning Features
The LinkedIn learning features include unlimited access to its library of courses, learning at your own time, a certificate of completion and full access to LinkedIn Premium.
A 1-month free trial is included in both the annual and monthly subscription. You will be reminded 7 days before the free trial ends. You can check it out here.
Buy an individual course
If signing up for a monthly or annual subscription isn't for you then you do have the option to purchase an individual course by selecting Buy this course (see image below). The cost of individual courses range from $20 to $40 including tax. You will find the individual course when you browse and select either the Subjects or Software.

LinkedIn Learning buy this course
Once you have purchased an individual course you will be able to rewatch and retake the course as many times as you like, as long as you keep your LinkedIn account. There is no time limit set for the amount of time you can access the course.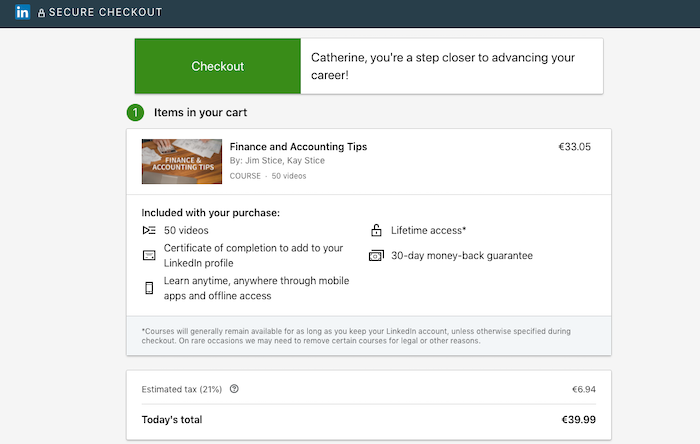 LinkedIn Learning secure checkout
For any courses, you have purchased and completed you will receive certificates of completion which you can then share on your LinkedIn profile.
LinkedIn Learning Refund Policy
LinkedIn Learning does not offer refunds except in certain situations. If you do decide to cancel your plan you will lose your Premium features at the end of your billing cycle. If you want to read in more detail about LinkedIn Learning Pricing, check out our latest article here.