edX Review: Is It A Legit Elearning Platform?
Upskillwise.com is fully supported by its readers. If you register or buy a course using our links, we may receive a commission. This does not affect our ratings, methodology or partners.
If you come across this edX review it means you probably want to know all about edX, right?
Let's start with a brief overview of this elearning community. If formal education is something you are looking for then you are considering the right platform. edX offers over 4,200+ online courses and 300+ programs that are created in partnership with top institutions like Harvard and Google.
Sounds pretty promising so far, right?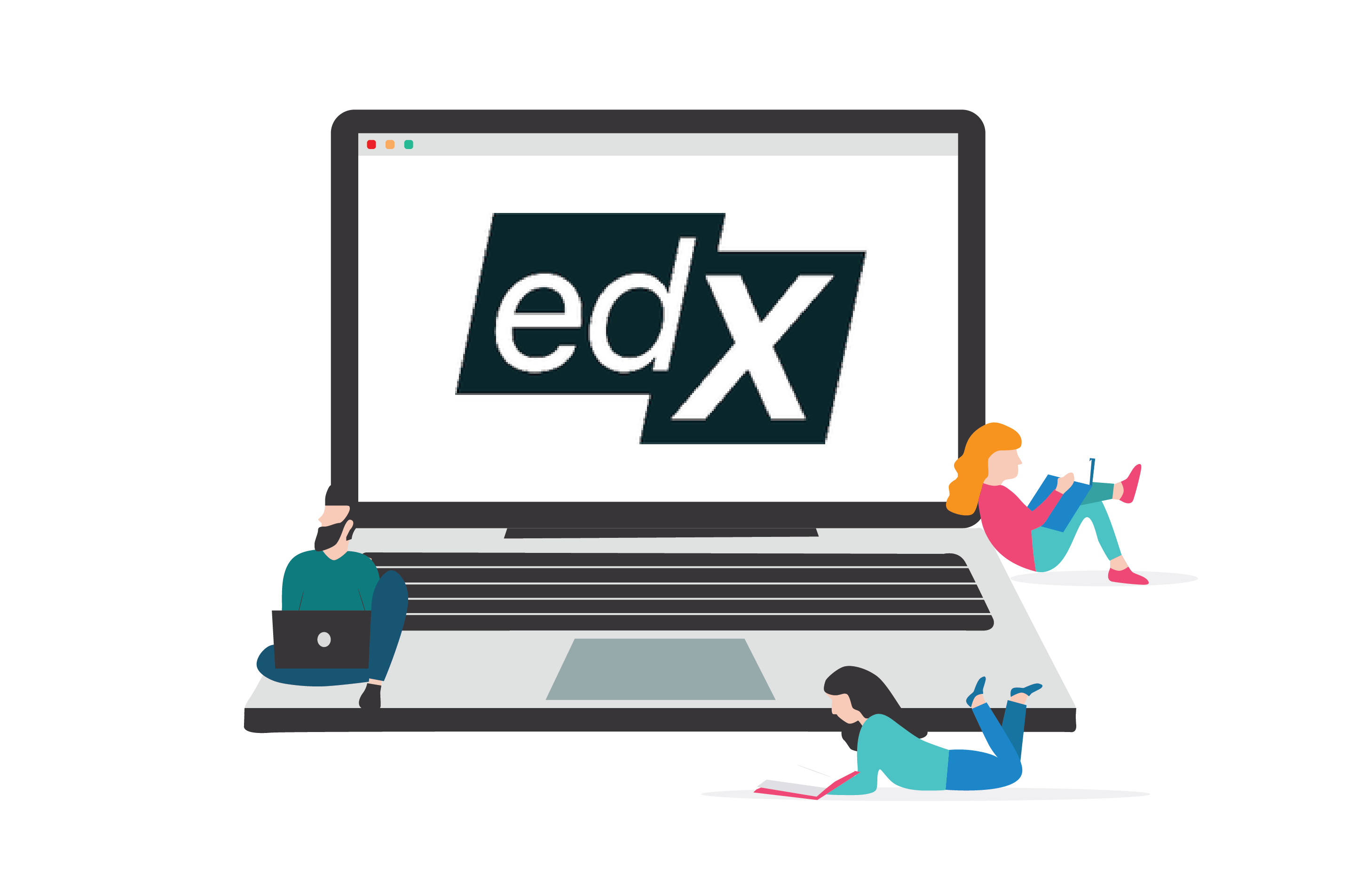 edX is a credible platform for education and learning, currently with 76+ million learners. edX was founded in 2012 by professors from Harvard and MIT. Its courses are designed to help learners propel their careers by getting a degree or expanding their knowledge in a specific topic.
If you want to hang around to find out more, let's delve a little deeper into this detailed edX review.
Verified Certificates
You will receive a verified certificate on completion of your course.
Partnerships
Courses are partnered with prestigious organizations, universities and companies like Harvard, Berkeley and Microsoft.
Variety of learning
edX offers a wide variety of different courses, learning programs and degrees, to help upskill all learners.
14-day Refund Policy
If you decide within 14 days of purchasing a verified course that you don't want to continue, edX will give you a full refund immediately.
Free Course Audit Option
You will be granted access to all course materials except graded assignments and you won't receive a verified certificate at the end of the course. Other than that, you can follow most courses for free.
Learn At Your Own Pace
The majority of courses are self-paced and can begin at any time.
Limited Topics
edX specializes in higher education and the sciences, so you won't find all the topics (e.g. baking or filmmaking). Alternatively, if you looking for a broader range of topics check out Skillshare or Udemy.
No Course Structure
edX courses are put together by their partners who have the freedom to create the course as they like, this can lead to course inconsistency.
Limited Interaction
Many courses and programs don't offer personalized feedback from instructors. This is something to consider if you are looking for this.
edX Review Verdict
edx is an online platform that collaborates with top Universities and Organizations providing a diverse range of courses and learning programs. It covers a wide range of topics such as Computer Science, Language, Data Science, Business & Management, Engineering, Humanities and more. The platform's courses and programs are often instructor-led and come with designated start and end dates. Many of its courses you can access for free following the Audit Track, but this will come with certain limitations, and you won't get access to all the features. Alternatively, you can pay for the course opting for the verified track, which means you'll receive a certificate upon completion and access to graded assignments and exams. edX also offers a plan for businesses, which are custom-curated and tailored to the specific needs of your team or organization. With edX, each course or program is individually paid for, there are no subscription plans available, and if you do change your mind, a 14-day refund policy is available. A great way to get started with the platform is by checking out one of its free courses.
Who Is edX For?
You may be asking yourself, Is edX right for me?
Well, let's dive right in and see what all the fuss is about.
If you are looking for a higher education course, then edX may be what you are looking for. It offers 4,000+ interactive online courses and 300+ programs that are partnered with the world's best universities, colleges and organizations.  If a verified course with certificate of completion is something that you are looking for, then you are considering the right option.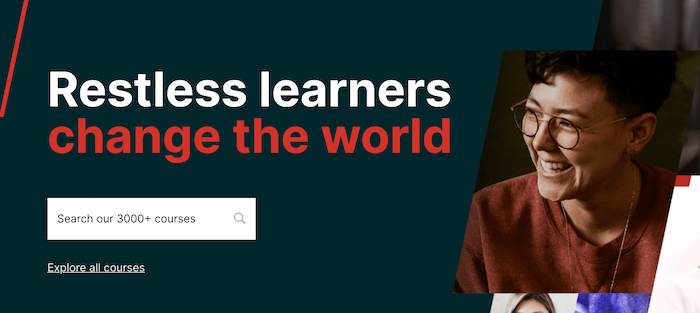 edX Explore all courses
edX's homepage highlights its top courses. Its main course subjects are Data Science, Computer Science, Business, Engineering, Design and much more.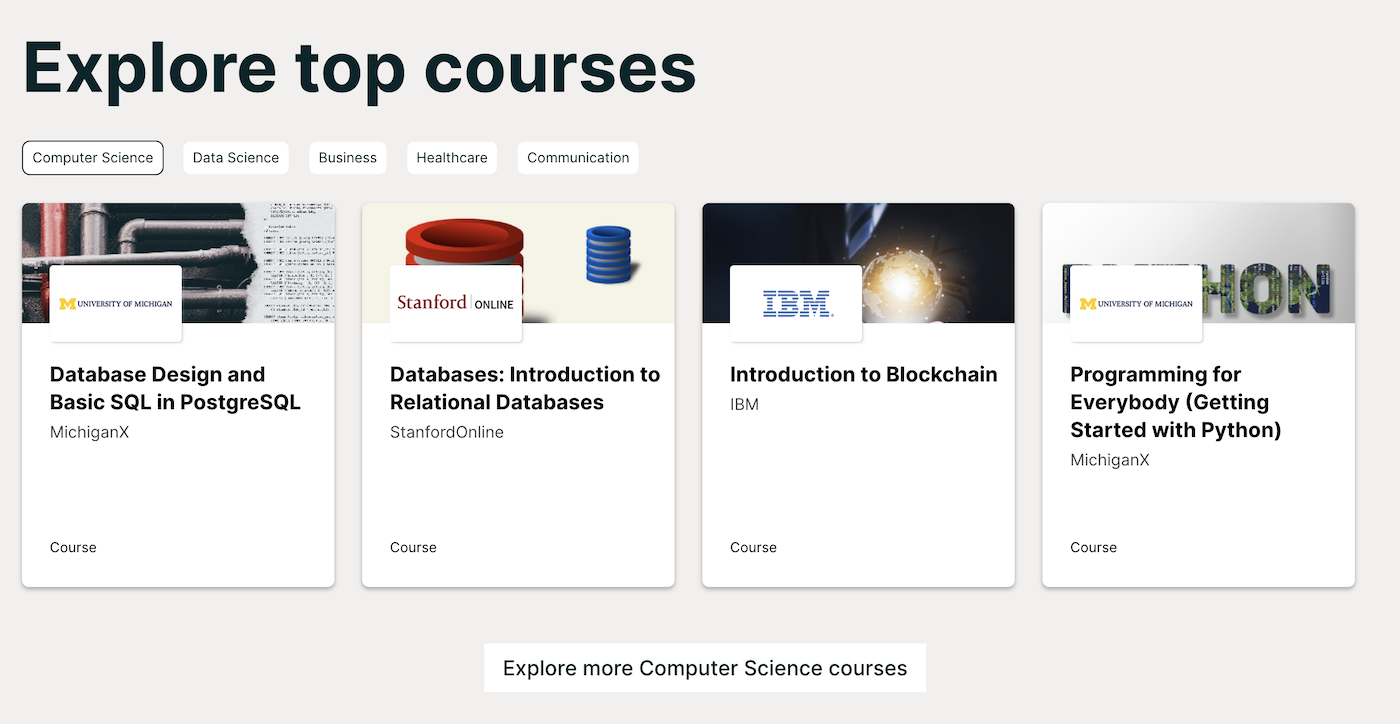 edX Explore top courses
edX is a platform for serious learning, if you have a pretty good idea what it is you want to study then its courses should be appealing to you. If you are looking for an elearning platform that offers a broader range of topics to browse then it may be worth checking out Coursera or Udemy.
You will need to put some time and effort, as edX courses are equivalent to University subjects, if you don't, you may struggle.
In short, edX is good for:
Professionals looking to gain skills
Learn at your own pace
Verified certificates to add to their academic or professional portfolios
Gain knowledge to advance on your careers
Individuals looking for affordable courses
Note: edX certificates are verified and recognized by future employers.
edX for Business
edX doesn't only offer plans for individuals, it has plans for Businesses. edX for Business customizes plans to upskill and train your employees. As all its learning pathways are curated for each business and team, sadly it has no indication of pricing. It has worked with well recognized companies like Mercedes-Benz, Goldman Sachs and Hilton.
edX for Business offers thousands of courses from world-class content that are informed by science to motivate and engage learners to maximize learning. The administration and learner dashboards provide insight into learner progress while services are available to solve employee skill gaps.
Try edX for Business