Udemy Review: Is it The Right Elearning Platform for You?
Upskillwise.com is fully supported by its readers. If you register or buy a course using our links, we may receive a commission. This does not affect our ratings, methodology or partners.
You've probably already heard of Udemy, Right?
Well, it's one of the largest online educational platforms out there.  You will be pleased to know that they offer over 185,000+ courses and more than 52 million+ learners. Pretty impressive huh?
Udemy describes it selves as 'The leading global marketplace for learning and instruction'.  They provide access to thousands of courses produced by independent instructors to millions of students.  Udemy provides access to training courses for individuals, to businesses and provides a platform for instructors and experts to host their own course content.
Sounds pretty good right?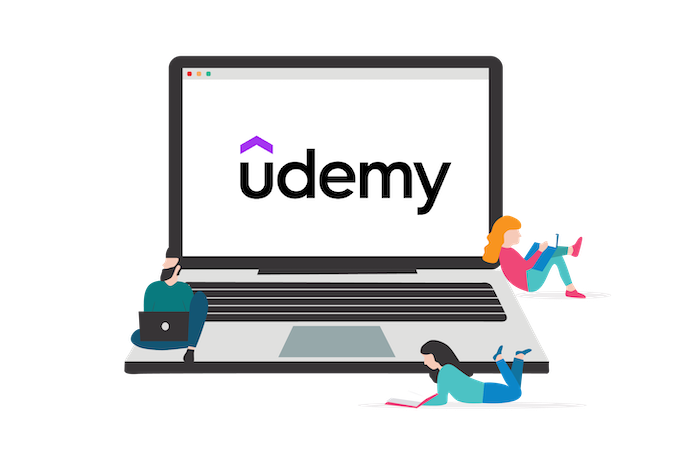 However, it doesn't mean that Udemy is the right educational platform to enhance your knowledge and skills. Is Udemy's content exactly what you're looking for?
Let's find out what all the fuss is about in this in-depth Udemy review.
Affordable
Udemy courses are affordable, starting at $11.99 and go up to $199.99.
Free Courses
Udemy is offering close to 600 free courses on a selection of topics from wordpress to fitness.
30-day Refund Policy
If the course wasn't what you expected, Udemy will give your money back no questions asked.
Lifetime Access
Udemy will grant you access to every course you've purchased for life.
Wide selection of courses
Offering more than 185K+ on 13 of categories and dozens of sub-categories. You really will be spoiled for choice.
Certificate at Completion
Although the courses aren't officially accredited, you'll be given a certificate of completion – for paid courses only.
Non-Accredited Certificates
If you are looking for an official certification Udemy isn't for you. Alternatively, check out Coursera or edX.
Doesn't create course content
With Udemy the course instructors are responsible for creating its content which can impact the quality of the course.
Quality Control of Courses
Udemy runs a quality control of the courses, but with so many how thorough can this really be.
Udemy Review Verdict
Udemy is the biggest online learning platform offering thousands of affordable online courses where users can learn new skills or improve existing ones. Certificates are given at course completion, but those aren't officially accredited. Any Udemy purchased course comes with lifetime access and 30-day refund policy. There are also a bunch of free courses to try out.
Who Is Udemy for?
You are probably asking yourself, is Udemy right for me?
If a variety of courses is something that you are looking for, then you are considering the right elearning platform. Udemy offers such diversity of courses, there really is no limit to what you could learn with categories like ¨Finance & Accounting¨ to ¨Lifestyle¨.
If you are thinking of a career change and gaining a new professional skill like coding knowledge or maybe you want to dabble in an exciting new hobby like cake decorating, then Udemy has it all.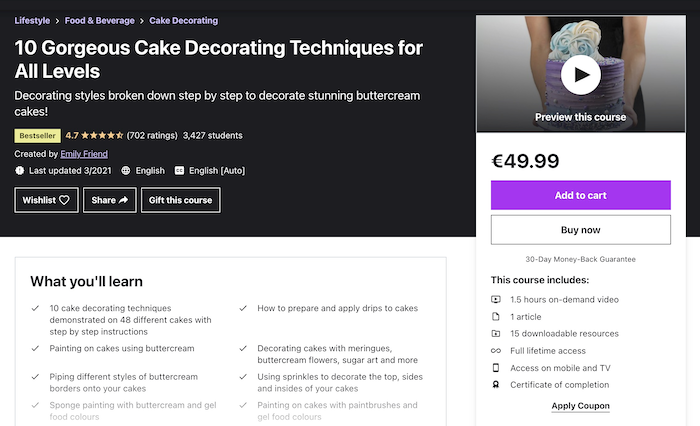 Its courses vary from beginner to advanced levels so you will certainly find a course that is suited to your skills and ambition. The diversity of its courses really makes Udemy stand out from other competitors like Skillshare or Pluralsight. The fact is that Udemy is open to everyone, it doesn't matter if you don't have any prior experience.
In short, Udemy is good for:
Professionals looking to gain skills
People looking for a career change
Students looking to complement their studies
Those looking for free courses
Individuals looking to publish their own courses
International students looking for courses not just in the English language
Note: That Udemy certificates are not recognized by employers because it's not an accredited (official) institution.
Udemy for Business
Udemy for Business is for employees to help empower them with relevant and up-to-date knowledge with content that is taught by expert instructors. Udemy for Business offers 6,000+ courses from its variety of categories.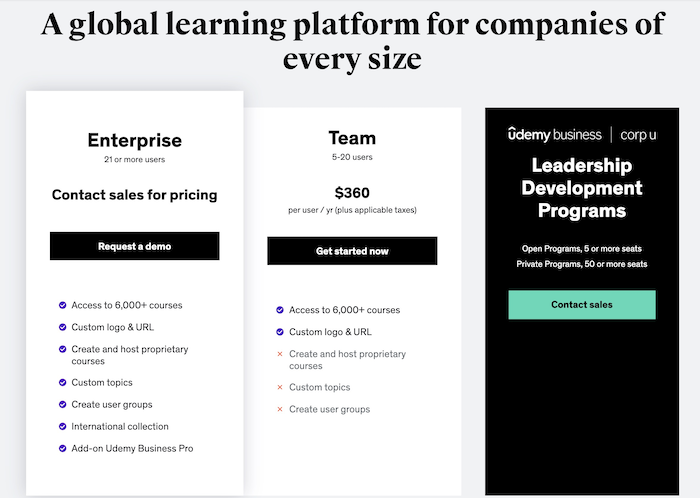 Udemy Business Plans

Udemy for Business offers a couple of different plans. You can choose from either;
Enterprise plan (21 or more users)
Team plan (5-20 users)
Leadership Development Programs (Open & Private Programs)
The Enterprise and Team plans give you unlimited access to 6,000+ top-rated courses, custom URL and iOS and 24/7 customer support. A free trial or free demo are available for each of these plans.
> Check out Udemy for Business here
To read a more detailed review on Udemy for Business, check out our article over on the blog.