Mindvalley Review: Is It Worth The Hype?
Upskillwise.com is fully supported by its readers. If you register or buy a course using our links, we may receive a commission. This does not affect our ratings, methodology or partners.
Are you interested in personal development?
Mindvalley is an online learning platform that is a little different from your standard academic platform. It was founded in 2003 by Vishen Lakhiani a multi talented entrepreneur, author and activist. This online learning platform focuses on personal growth by developing all aspects of human transformation. It is home to an impressive 10 million students from all over the world and has a 300+ international team.
Are you curious yet?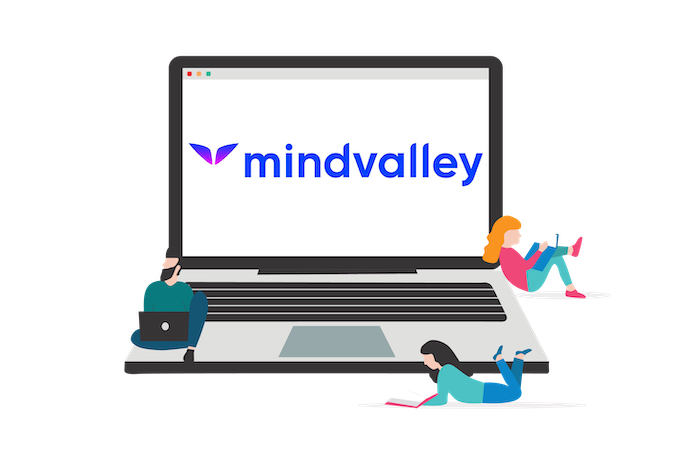 Well before you decide anything. I am sure you have a handful of questions you want answering like; What type of classes do they offer? How much does it cost? What is the learner community like? And much more. So let's delve into this in-depth Mindvalley Review.
Free Courses
Every week a free masterclass of 60 to 90 minutes is released, this gives you the opportunity to get a taste of the platform.
15-Day Money Back
When you purchase a monthly or annual Mindvalley membership, you are entitled to a 15-day money-back guarantee.
Reputable Trainers
Mindvalley has experienced teachers, authors and visionaries (even some famous ones) teaching its learning programs.
High Quality Video Content
Its video content is produced at a high-quality, that is engaging and interactive for users.
Bite-Sized Video Lessons
Many of its quests are made up of 10-20 minute bite sized videos, which is great for user engagement, and they get straight to the point.
Engaged Learner Community
A strong and committed learner community who are always helpful, supportive and bring an element of fun.
App
The Mindvalley App allows users to access its quests, mentoring and all of Mindvalley programs whilst on the go.
Limited Catalogue
Mindvalley's catalogue of courses are specific and limited. So if you are looking for a wider range of topics it may be worth checking out Coursera or Skillshare.
Higher Price Tag
Joining just one quest (a single course) may seem a little expensive however the 12-month full access membership makes more financial sense. Or if you are looking for something really budget-friendly then Udemy maybe your answer.
Basic Filter System
When you are searching for a course the filter system is a little basic. Platforms like Skillshare and Udemy allow you to search specific keywords like Most Updated or select a Class length which is really helpful.
Mindvalley Review Verdict
Mindvalley is a personal growth and development platform that offers an array of categories that include mind, body, soul, entrepreneurship, career and relationships. Its online courses, known as 'Quests', are sometimes led by bestselling authors and celebrities. It boasts a vibrant and supportive community of like-minded individuals who offer encouragement and positivity. You have the option to either subscribe to an individual Quest or opt for the 'All Access' membership, which can be billed on a monthly or annual basis. Mindvalley also offers a 15-day money-back guarantee, providing a full refund if you decide it's not the right fit for you. If you're not quite ready to make a financial commitment, you can sample Mindvalley's offerings through their complimentary weekly Masterclasses, giving you a sneak peek into the platform.
Who Is Mindvalley For?
Are you looking for personal growth? Then Mindvalley may be your answer, it is an online platform that covers every aspect of your life from Mind, Career to Teens and Parenting.
Join Mindvalley now
Mindvalley is a platform that enables you to learn the subjects that truly matter to you, it gives you the opportunity to learn everything you wished you'd learnt at school. Think traditional education and being stuck in a stuffy classroom, well, Mindvalley is the complete opposite. It's 50+ Quest programs and 200+ short form trainings cover the following topics Mind, Body, Soul, Career, Entrepreneurship, Relationship & Kids, Teens and Parenting which are taught by world-class experts and celebrities who offer a unique learning experience.
In short, Mindvalley is for someone who;
Loves self-help books and podcasts (like myself)
Looking for self-improvement both physically mentally and spiritually
In need of daily motivation
Wants to be part of an engaging online community
Enjoys online learning
What Does Mindvalley Offer?
Mindvalley offers transformative learning programs, which are best known as Quests that come under the following categories; Mind, Body, Soul, Entrepreneurship, Career and Relationships.
Mindvalley Life Assessment
If you are a little unsure about where to start with Mindvalley then you can take full advantage of a fantastic feature – the Mindvalley Life Assessment. A 22-minute test that reveals which areas of your life need the most attention. It has a series of personal questions for you to answer on areas about your health and fitness, Emotional, Character, Life Vision and more.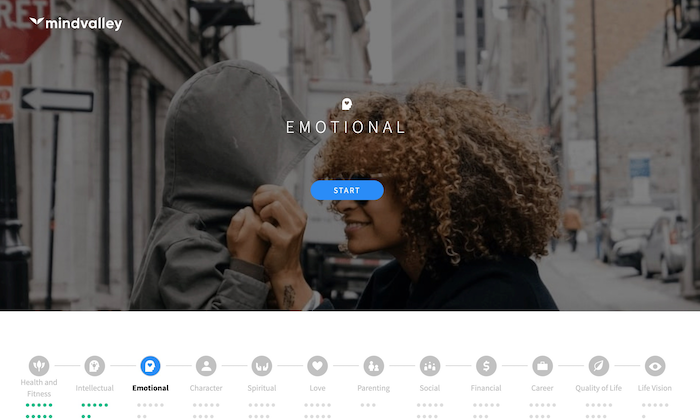 Mindvalley Life Assessment
The results of this assessment will help you pick the right Quests for your personal needs and goals. With your free Mindvalley account, you have access to the Mindvalley Life Assessment test.


Mindvalley is a platform for a global audience where you can learn in your preferred language, which include English, Spanish, German, French, Italian and Russian. There is a language selector at the top of the homepage, so you can easily find and pick your chosen language to learn in.
Mindvalley Certifications
Mindvalley has introduced coaching certifications for those looking to gain the skills, mindset and network to build a transformational coaching career or business. It is currently offering coaching certifications in the following areas;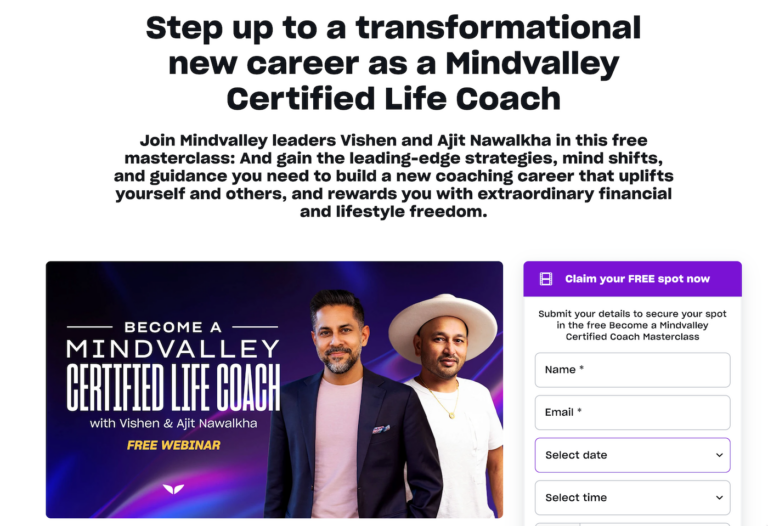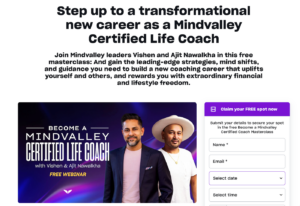 Mindvalley Certified Life Coach
Mindvalley for Business
Like most other online learning platforms, its courses are not only designed for the individual learner, but for businesses too. The 'Mindvalley for Business' membership is for teams of 20 or more and is billed annually at $299 per user each year. After taking a free personalized consultation call you can decide if you want to subscribe to the membership which focuses on boosting the performance, increasing the happiness and improving the engagement of your company.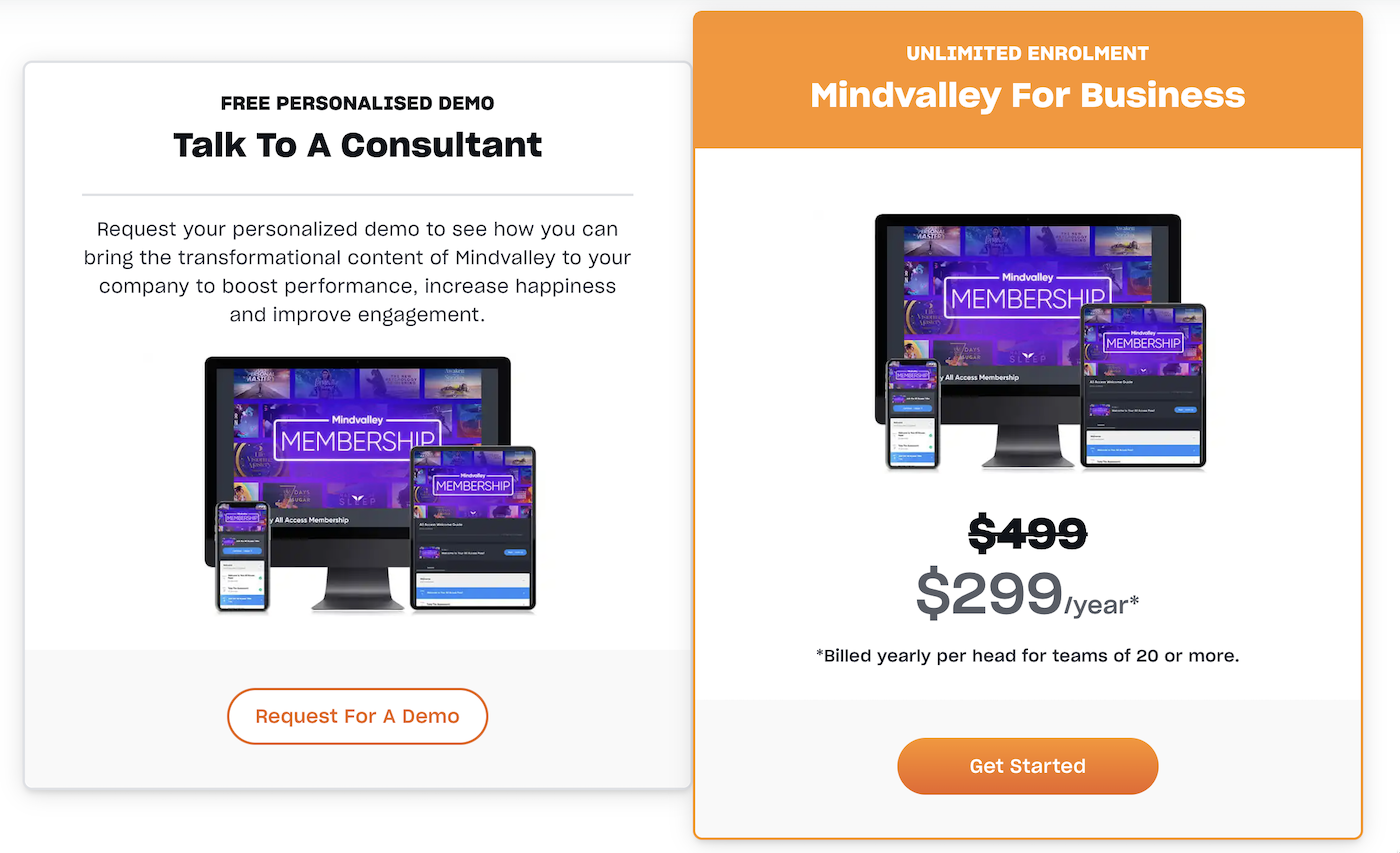 Mindvalley for Business
The Mindvalley for Business memberships works in 4 easy steps;
1. Take The Life Assessment: The team begins with a 22-minute Life Assessment that helps them identify where they're thriving and where they need focus and attention.
2. Design A Personalized Curriculum: Based on the outcome of the life assessment, each team member receives a customized curriculum, curated from the catalog of 50+ programs.
3. Grow As A Team: The teams that grow together significantly outperform their competitors. As well as personalised curriculums, Mindvalley also designs bespoke curriculums for the whole team to follow.
4. Extraordinary Transformation In 20 Minutes A Day: In just 20 minutes a day, your team members grow consistently and perpetually. This time-optimized approach to growth helps them stay engaged, develop habits that stick and get satisfaction from learning.

Companies that have worked with Mindvalley
Mindvalley has worked with thousands of companies including Fortune 500 companies like Vodafone, Duracell, ExonMobil and more. Some of the reasons that companies and employees have decided to work with Mindvalley for Business;
Enhanced Productivity and Human Excellence
Improved Team Performance
Improved Employee Engagement and Retention
Inspire Boundless Innovation and Creativity
Create stronger Leadership and Ownership
Request Free Personalised Demo
Mindvalley for Youth
Mindvalley believes that a conscious learning curriculum for all learners. This curriculum is designed to unlock student's full potentials and equip them with advanced real-life skills that most education systems have not yet explored.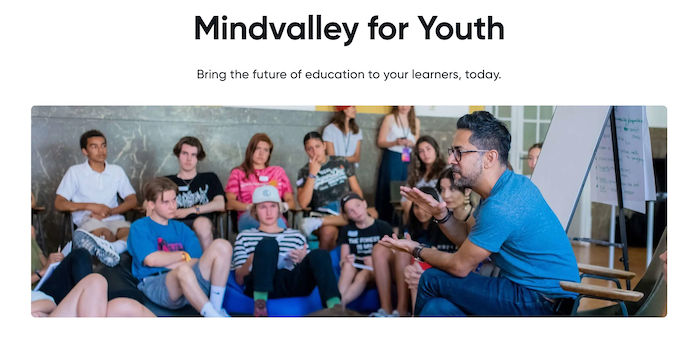 Mindvalley learning curriculum is not fixed and is self-evolving focus on key areas like memory power, emotional acuity, time management, nutrition, social development, self-esteem and courage.
If Mindvalley for Youth is something you are interested in. You can either send an email to schools@mindvalley.com or contact here.