Pluralsight Review: Does this Platform Suit You?
Upskillwise.com is fully supported by its readers. If you register or buy a course using our links, we may receive a commission. This does not affect our ratings, methodology or partners.
In 2004 Pluralsight was founded as a classroom training company involving sending instructors into a business or training event and by 2007 the company shifted its approach to online video training.
It has an expanded library of over 7,000+ courses that are taught by one of its 1,500+ expert instructors. Pluralsight is a technology skills platform with a focus on developing the skills of tomorrow.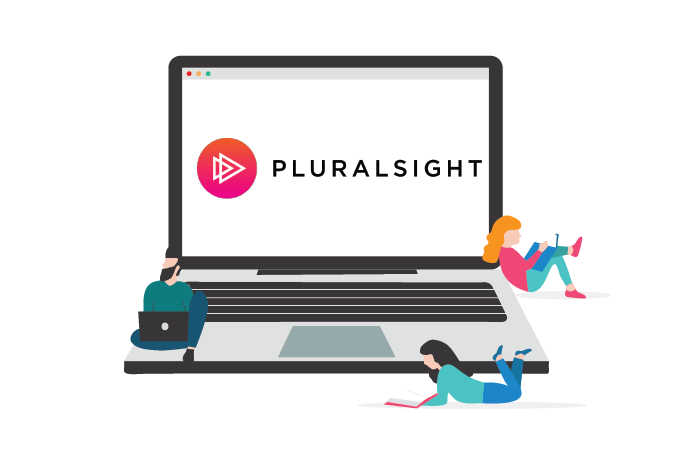 That doesn't mean Pluralsight is the right platform for you. What exactly does Pluralsight offer? Is it good value for money?
Well let's find out in this in-depth Pluralsight review.
Free Account
A free account gives you access to 200+ free skill assessments to develop your technology skills.
Free trial
A 10-day free trial on individual plans and 14-day free trial on team plans.
Good support
Pluralsight offers email support which is available 24/7 plus phone support and the option to submit a ticket for any question or queries you may have.
Courses for Individuals & Businesses
Courses have been designed to suit the needs of individual learners and for teams.
Certifications
Pluralsight offers certification exams that are recognized in the industry, these certifications can help learners to advance their careers.
Offline and mobile downloads
The option to download course material and videos and view offline makes it super convenient if you are on the go or taking a trip.
Limited topics
Courses focus on technology based subjects. If you are looking for a wider range of topics it is worth checking out Udemy or Coursera.
No free Courses
Pluralsight doesn't offer any free courses, it only has the 10 day free trial. If you are looking for free courses where you can learn at your own pace it is worth checking out other platforms like Skillshare or edX.
Limited Interaction
As its courses are pre-recorded so it means, there isn't an opportunity for learners to interact and ask queations to instructors.
Pluralsight Review Verdict
Pluralsight is an online learning platform that focuses on technology related categories like Software Development, Cloud Computing, Machine Learning and much more. It offers multiple ways to develop your skills from Courses, to Skill Assessments, Labs, Hands-on learning and Certification prep. All of Pluralsight's learning is self-paced, meaning you can learn at a time that suits you. Pluralsight offers a Standard and Premium plan for individuals that both come with a free trial. Its team and business plans range from the Starter, Professional and Enterprise which range from 2 users to 11+ users. If you are looking to develop the skills of tomorrow, then Pluralsight is a platform to consider.
Who Is Pluralsight For?
This elearning platform offers a couple of courses libraries the Core library (2,500+ courses) and the Expanded library (7000 + courses). Its courses are organized into 3 levels Novice, Proficient and Expert. All topics are related to technology skills such as Software Development, IT Ops, Information & Cyber Security. It focuses on giving everyone access and the opportunity to progress through technology to develop their skills for tomorrow. Pluralsight is not only for individuals, it is also designed to help businesses. Its courses have been designed and created by Pluralsight who have collaborated with top industry partners like Adobe and Microsoft.

When you have completed 100% of Pluralsight's video course you will be able to generate a certificate of completion. These certificates can be submitted as CEUs (continuing education units) or CPE (continuing professional education). These credits can go towards various organizations, including CompTIA, PMI, ISACA and (ISC)2.
Note: You can get a certificate of completion for video courses, but not interactive courses, labs, projects or sandboxes. If you are looking for a verified certificate, it would be best to check out Coursera or edX.
Pluralsight for Business
Pluralsight doesn't just offer plans for the individual learner, it also offers 3 different team plans for businesses. The plans vary in price and features which gives you the option to choose the one that fits the needs of your team. The most basic plan the Starter focuses on upskilling your team with the core library of courses. Then moving up the scale of price and features is the Professional plan that offers basic reporting and user analytics for the team and finally is the most extensive plan the, Enterprise that offers you flexibility and advanced analytics.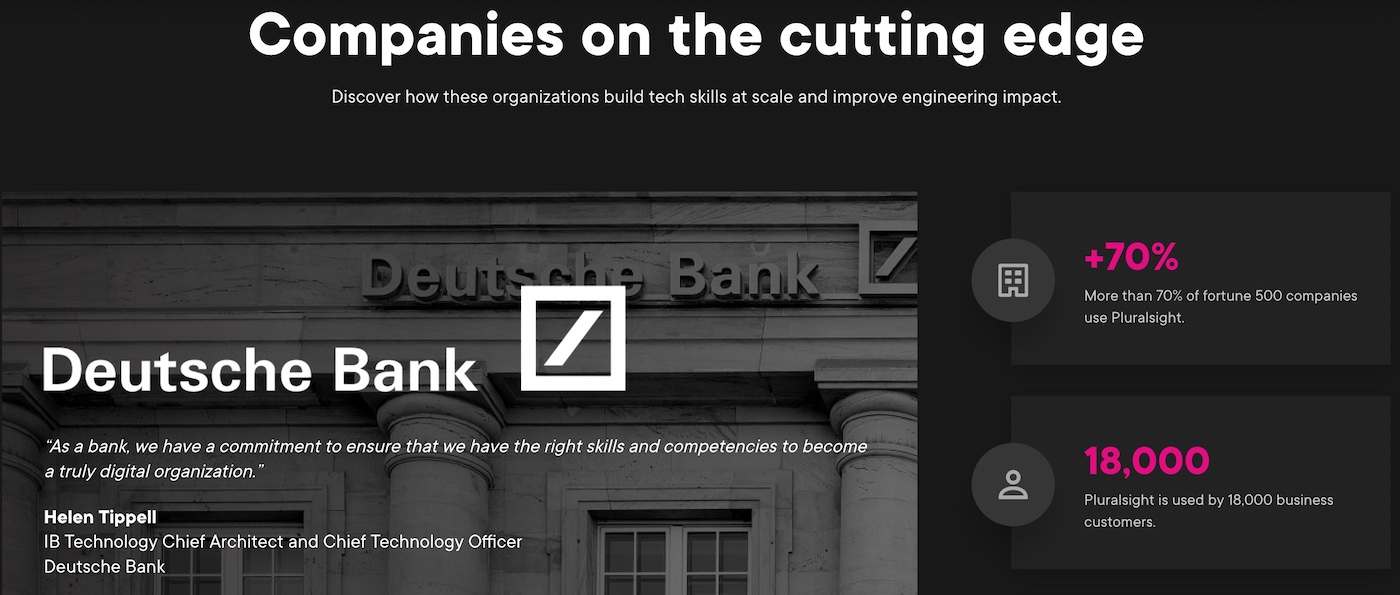 Try out Pluralsight for Business here